Calendar of Events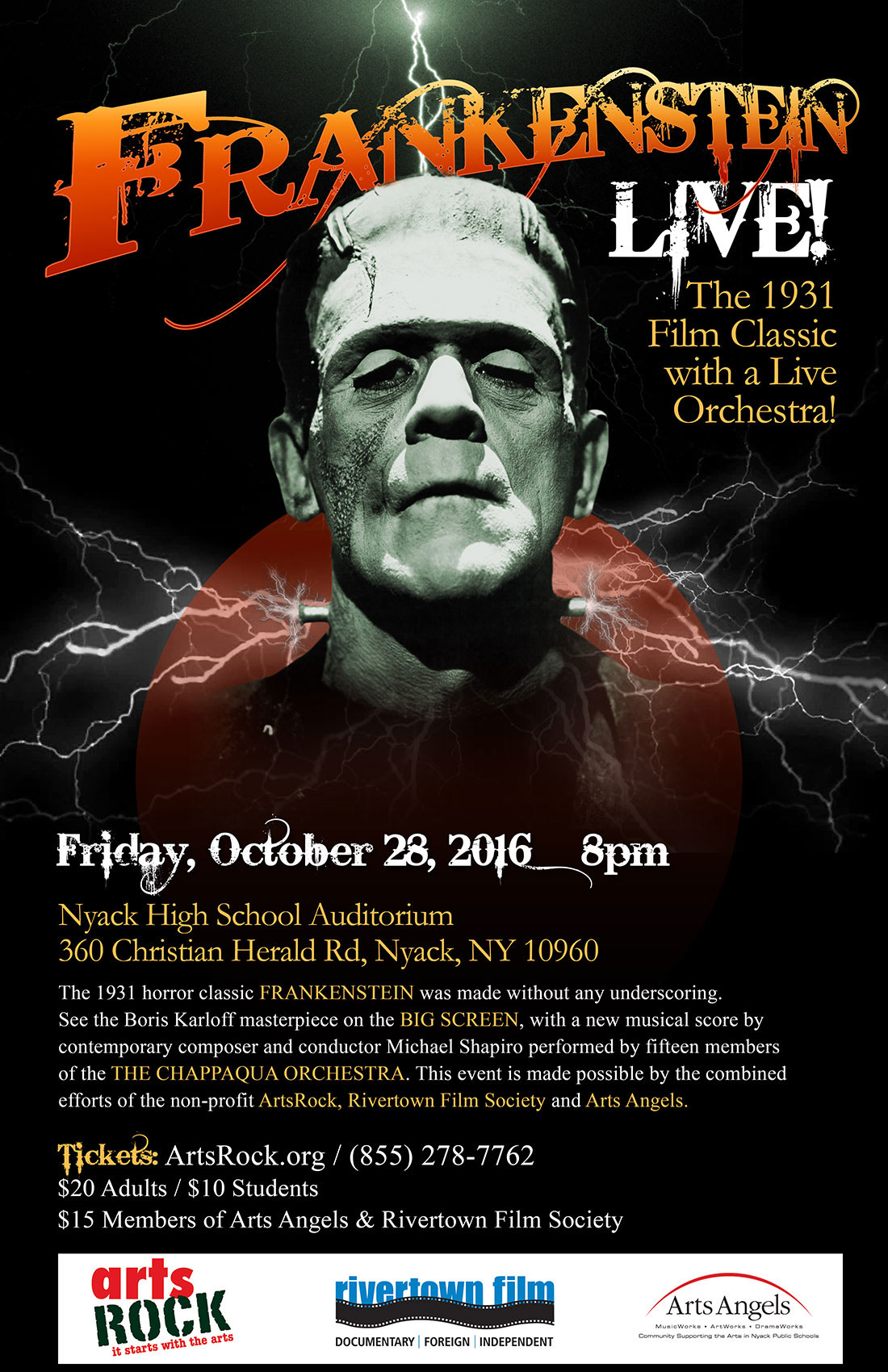 Time: 8:00 pm
Nyack High School Auditorium
360 Christian Herald Rd, Nyack, NY 10960
Tickets: $20 adults / $10 students
$15 members of Arts Angels and Rivertown Film Society
The 1931 horror classic FRANKENSTEIN was made without any underscoring. So contemporary classical composer and conductor Michael Shapiro has written music to accompany the entire film. See the Boris Karloff classic on the BIG SCREEN while hearing 15 members of the THE CHAPPAQUA ORCHESTRA conducted by the composer. This event is made possible by the combined efforts of ArtsRock, Rivertown Film Society and Arts Angels.
Each of these arts organizations is charged with a community-minded mission. Arts Angels supports the visual, music and dramatic arts for students in Nyack Public Schools; proceeds from fund-raising activities provide financial support to ensure the vitality of arts education and programming in the schools. ArtsRock provides increased access to professional arts and multi- cultural programs for an underserved, diverse audience in and around Rockland County. Rivertown Film is devoted to celebrating, exploring and promoting the art of the motion picture through film screenings and educational programs, enhancing audience appreciation of the motion picture, encouraging support for filmmakers and the local film community, and helping to build the cinematic arts audience of the future.
We are seeking a few select sponsors to help make this event possible.
SPONSORSHIP CONTRIBUTION: $1200
Sponsorships can be paid for via this button:
Identification on all radio advertising (reaching the Northern Hudson Valley and Northern Manhattan)
Logo identification in select advertising & marketing materials
Logo identification (and links) on all three web sites & Facebook groups
Logo identification in email announcements (8,000+)
Sponsor signage at event (provided by Sponsor)
Opportunity for literature distribution at event
Four (4) complimentary tickets to program
Saturday, November 19, 2016
Milk and Cookies Playhouse presents
Family concert for kids of all ages 0-100 years old featuring rock 'n' roll favorites!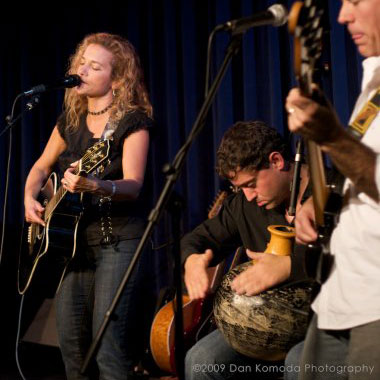 Time: 11:00 am
Clarkstown Community Learning Center
(previously Congers Elementary)
9 Lake Road
Congers, NY
Tickets: $15 (children under 18 months are free)
Local favorite, Alice Leon, is a vocalist extraordinaire and multi-instrumentalist. In addition to leading many bands she has opened for and shared the stage with Bruce Springsteen, John Bon Jovi, Melissa Etheridge, John Eddie and many more. Alice cites her influences as ranging from Peggy Lee, The Beatles, Carole King, Sting to Queen. The concert will be followed by an Interactive Hour with face painting - like Kiss, Twisted Sister, etc, album art coloring station, geology station (rocks, get it?) and a photo booth.
Milk and Cookies after the show!
Saturday, December 3, 2016
An ArtsRock Holiday Concert
The Jews Who Wrote Christmas
Time: 8:00 pm
First Reformed Church
18 S. Broadway, Nyack, NY
Tickets: $25 in advance/$30 at the door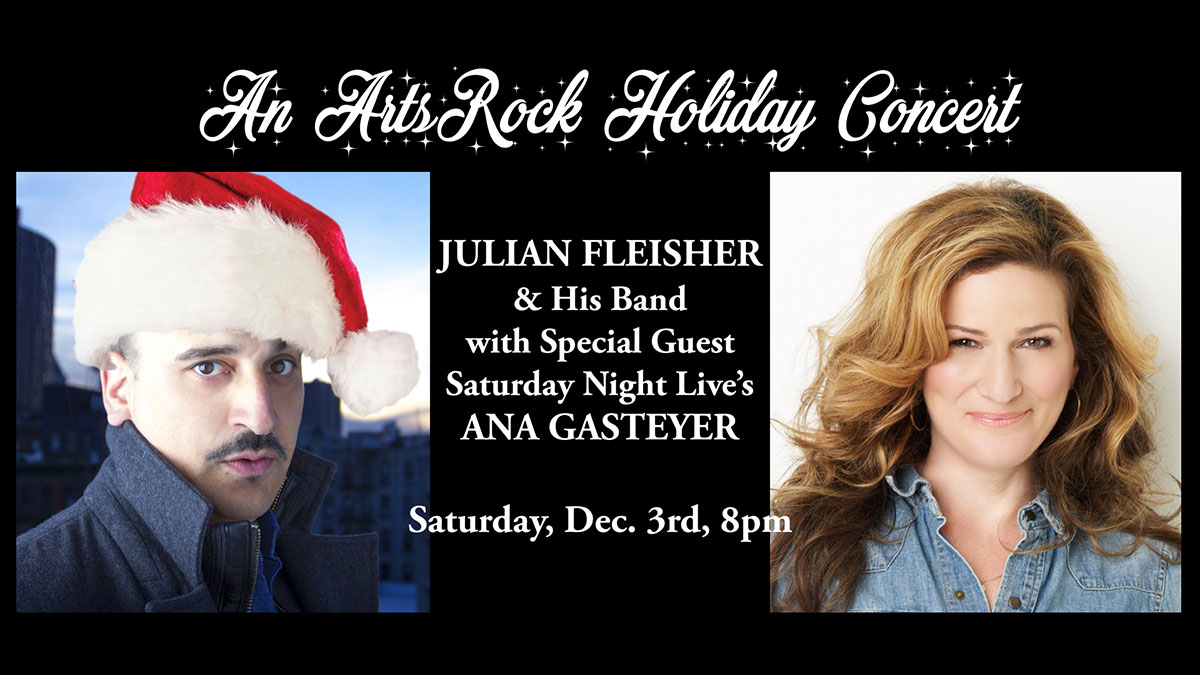 Based the WNYC Radio Special, THE JEWS WHO WROTE CHRISTMAS, this fun holiday concert includes some of your all-time favorite Christmas songs, surprisingly written by Jews: WHITE CHRISTMAS, CHESTNUTS, LET IS SNOW, RUDOLPH, and more. Performing is the wildly popular downtown artist JULIAN FLEISHER and his band with special guest SATURDAY NIGHT LIVE'S ANA GASTEYER.
Wednesday, December 28, 2016
Milk and Cookies Playhouse presents
Featuring Old Tyme family music PLUS Penny Carnival Games!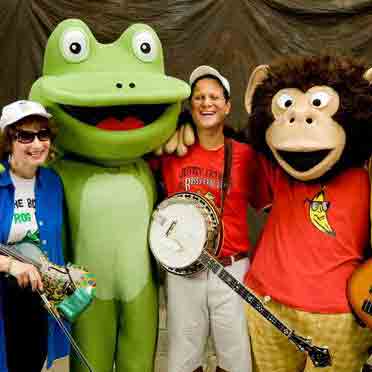 Time: 11:00 am
The Nyack Center
58 Depew Avenue
Nyack, NY
Tickets: $15 (children under 18 months are free)
Parents' Choice award-winning children's musicians, The Bossy Frog Band, are guaranteed to get all the kids (and adults) moving to and singing along with their 100% interactive shows! Board certified music therapist, Jeffrey Friedberg MT-BC, LCAT, developed the "Bossy Frog" concept in order to inspire children to learn as they learn best - through moving, playing and having fun! Themes of their shows include movement and physical fitness, making friends and nature. Jeffrey has released 8 albums of music for children and families. The concert will be followed by a penny carnival including games such as magnet fishing, bean bag toss, old school photo booth.
Milk and Cookies after the show!
Saturday, January 14, 2017
Milk and Cookies Playhouse presents
Featuring Arm of the Sea Theater - City That Drinks the Mountain Sky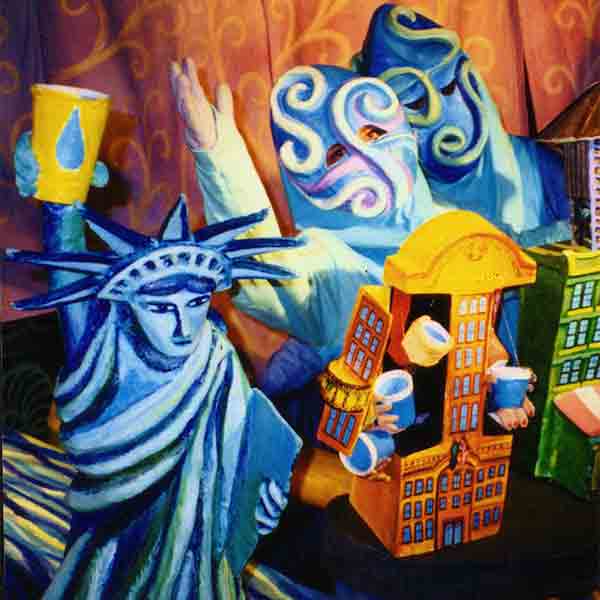 Time: 11:00 am
The Nyack Center
58 Depew Avenue
Nyack, NY
Tickets: $15 (children under 18 months are free)
Arm of the Sea Theater fuses visual storytelling with live music in contemporary works of puppet theater. Founded in 1982 by Marlena Marallo and Patrick Wadden, Arm of the Sea draws upon the low-tech transformational magic of visual theater to illuminate relations between humans and the earth. City That Drinks the Mountain Sky is heralded as one of the wonders of the world, NYC's ingenious system of aqueducts and reservoirs provides clear mountain water from the Catskills to nine million downstate residents. Through poetry, puppetry and music this show brings alive the landscape and teaches its viewers about the struggles over water resources. The show will be followed by an interactive hour featuring puppet making and a puppet shows by kids for kids.
Milk and Cookies after the show!
Mozart, Schubert, Ravel, Scriabin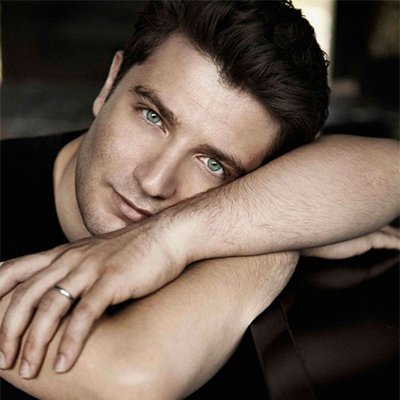 Time: 2:00 pm
Union Arts Center
2 Union St, Sparkill, NY
Tickets: $25 in advance / $10 student / $30 at the door
The internationally recognized Italian pianist Alessio Bax makes a rare appearance in Rockland County. A recipient of the Avery Fisher Career Grant and former member of the Chamber Music Society of Lincoln Center has played all over the world, with the best orchestras. In the beauty of the intimate space of the Union Arts Center, Mr. Bax will play:
MOZART's own arrangement for solo piano of the 6 Variations on a Theme from the Clarinet Quintet
SCHUBERT: Sonata in a minor, D 784
SCRIABIN: Sonata no. 3, op. 23
RAVEL: La Valse


Media Sponsor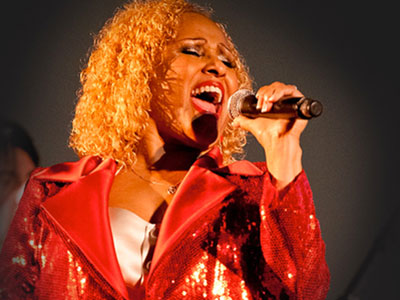 Darlene Love "Sounds of Love"
Thursday, February 14, 2013
Lafayette Theater, Suffern
A Valentine's Day Celebration with Legendary Rock 'n' Roll Hall of Famer. Loved and respected by her peers: "Darlene Love remains, even after all these years, one of the greatest voices in all of pop music," says Bette Midler.

AmazonSmile is a simple and automatic way for you to support ArtsRock every time you shop, at no cost to you. When you shop at
smile.amazon.com
, you'll find the exact same low prices, vast selection and convenient shopping experience as Amazon, with the added bonus that
Amazon will donate a portion of the purchase price to ArtsRock of Rockland, Inc.
To shop at AmazonSmile simply click here
, or go to
smile.amazon.com
and pick ArtsRock of Rockland, Inc. as your chosen charity. A small amount of any purchase price will be donated to ArtsRock. AmazonSmile is the same Amazon you know, with the same products, prices and Amazon Prime benefits.