Calendar of Events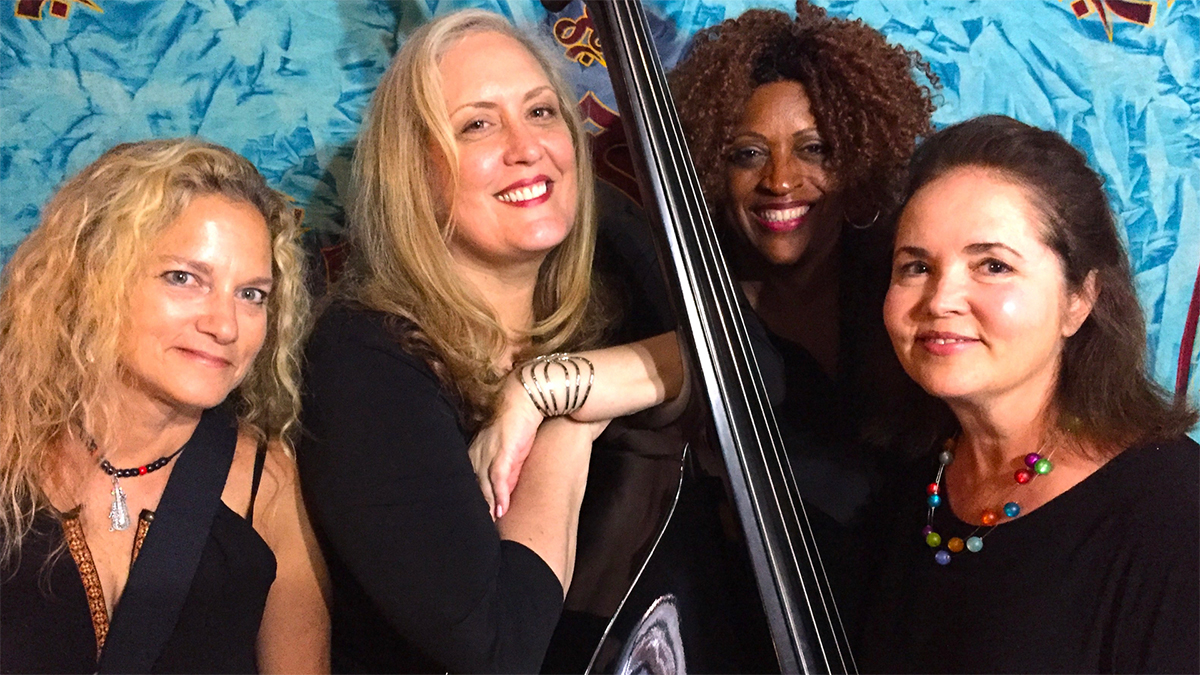 Saturday, October 7, 2017
ArtsRock Presents
Your Rock, Jazz and Classical Favorites
Time: 8:00 pm
BOCES
Old Nyack High School
131 North Midland, Nyack, Entrance on 5th Avenue
Tickets: $28 in advance/$35 at the door
Ella, Janis, Bonnie Raitt, Billie Holiday and more...
FEATURING:
Alice Leon, Singer/Songwriter
Lorena Mann, Rock/Blues Singer (Old No. 7 Band; Tequila Soul Project)
Korliss Uecker, Met Opera Singer
Shirley Crabbe, Jazz Singer
THE BAND
Scott Strunk, drums
Al Greene, bass/piano
Dan Paladino, guitar

A portion of the proceeds to benefit The Center for Safety and Change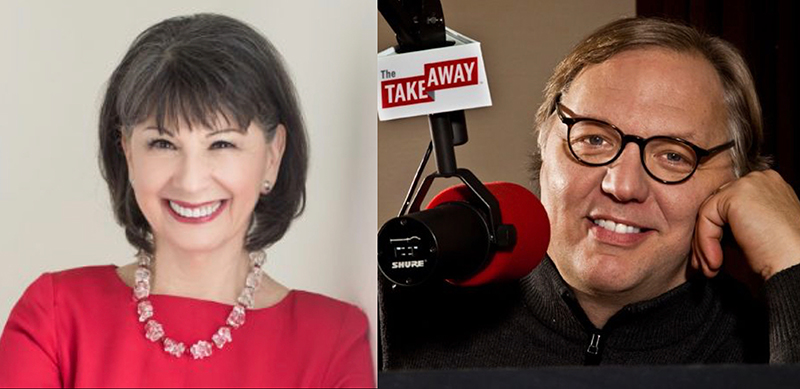 ArtsRock Presents
A look at the world one year after the Presidential election
Time: 2:00 pm
BOCES
Old Nyack High School
131 North Midland, Nyack, Entrance on 5th Avenue
Tickets: $25
This popular series of conversations continues with some of the best, insightful and entertaining commentators around today.
FEATURING, among others:
GLORIA FELDT, Co-Founder and President, TAKE THE LEAD & former President and CEO of Planned Parenthood Federation of America
JOHN HOCKENBERRY, Peabody Award winning broadcaster and anchor of THE TAKE AWAY from WNYC and Public Radio International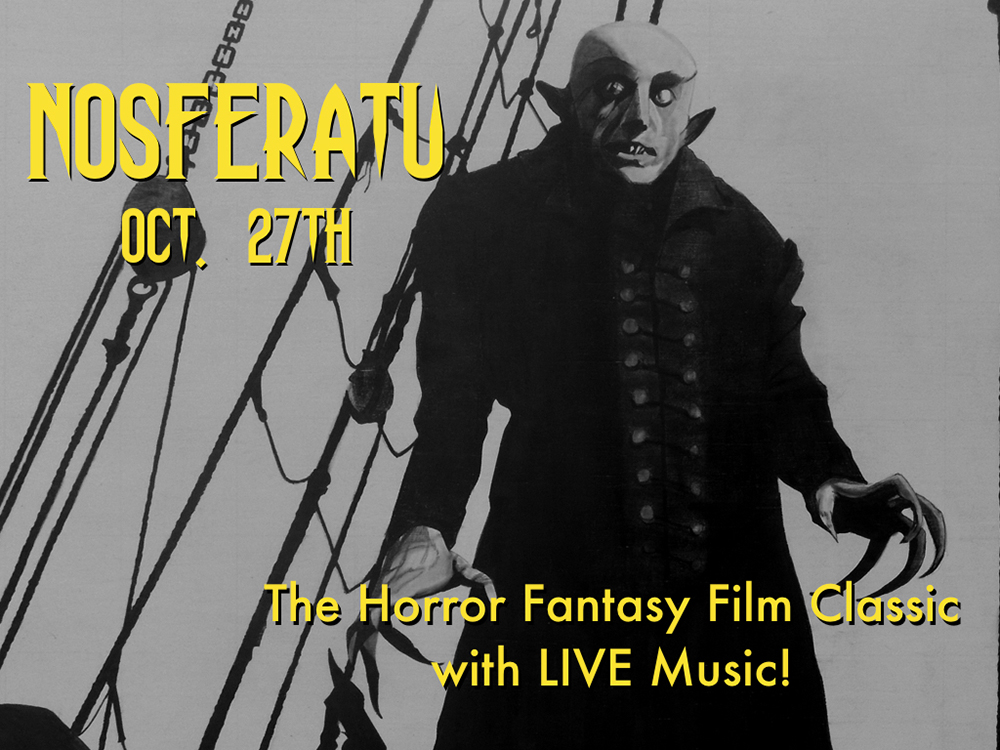 The Classic 1922 Horror Fantasy Film
With a theatre organ score performed LIVE by Ben Model (Resident Accompanist at MOMA and Library of Congress)
Time: 8:00 pm
Nyack High School, Nyack, NY
Tickets: Adults: $20
Students: $10
Rivertown and Arts Angels Members: $15
This event is presented by the non-profits ArtsRock, Rivertown Film Society, and Arts Angels and sponsored by Rockland County Tourism.
Nosferatu is considered a horror-fantasy masterpiece. It is a silent film from 1922 and was directed by F.W. Murnau and is an adaptation of the original Dracula story by Bram Stoker. The title character's image is now iconic; making this one of the most famous films most people have never seen.
Adding to the Nyack experience will be BEN MODEL, one of the nation's leading silent film accompanists. Ben works full-time presenting and accompanying silent films in a wide variety of venues around the USA and internationally. Over the past 30+ years Ben has created and performed live scores for several hundred silent films. Ben is a resident film accompanist at the Museum of Modern Art (NY) and at the Library of Congress' Packard Campus Theatre. Ben is currently a Visiting Professor of Film Studies at Wesleyan University.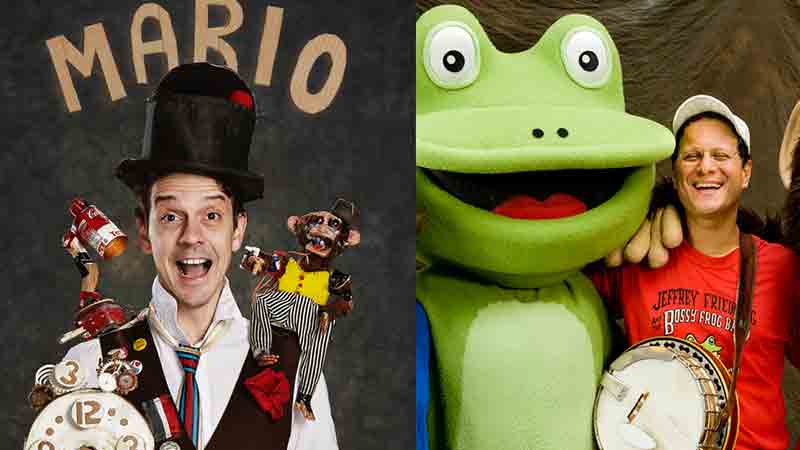 Sunday, November 19, 2017
ArtsRock Presents
Double Bill Spectacular Family Show!
Time: 2:00 pm
BOCES
Old Nyack High School
131 North Midland, Nyack, Entrance on 5th Avenue
Tickets: $18
For the first time anywhere these two beloved family performers join forces for one big show!
David Blaine calls Mario "the best kids magician in the world!"
The Bossy Frog Band is a Parents' Choice Award-winning group!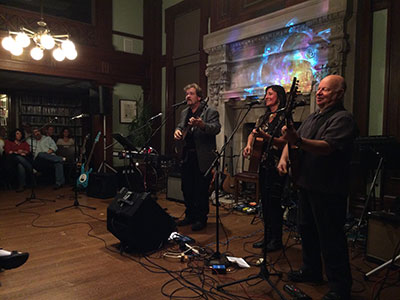 Celebrate Crosby, Stills, Nash & Young
Friday, May 30, 2014
The Nyack Library

AmazonSmile is a simple and automatic way for you to support ArtsRock every time you shop, at no cost to you. When you shop at
smile.amazon.com
, you'll find the exact same low prices, vast selection and convenient shopping experience as Amazon, with the added bonus that
Amazon will donate a portion of the purchase price to ArtsRock of Rockland, Inc.
To shop at AmazonSmile simply click here
, or go to
smile.amazon.com
and pick ArtsRock of Rockland, Inc. as your chosen charity. A small amount of any purchase price will be donated to ArtsRock. AmazonSmile is the same Amazon you know, with the same products, prices and Amazon Prime benefits.

A free, convenient service for converting that extra car, truck, or RV into a tax deductible donation benefiting ArtsRock of Rockland Inc.. You can donate online by clicking the logo below or call 877-999-8322 to make your donation.
Don't donate your car or truck to some charity you have never heard of. Our trusted service makes sure your vehicle is properly handled so you get your tax deduction and your charity, ArtsRock of Rockland Inc., gets the benefit of your donation.